The 5th Workshop on Microbial Resources
"Innovative ideas in application of microorganisms"

Please have a look at the Photo Gallery here!
The previous workshops in which top scientists from various industries and universities gave outstanding talks were very well received by the participants. We are sure the importance of applied microbiology has again been recognized.

Based on this experience, the 5th Workshop on Microbial Resources (5WMR) was

held on June 15. The topic of 5WMR

was

a new idea for cultivation/fermentation, establishment of novel assay system, and business strategies in a bioventure.

Participants were over 65, which had not been expected until the opening. The news of this workshop may appear in July issue of Nikkei Biobusiness

.
---
| | |
| --- | --- |
| Date: | June 15, 2002 Saturday; 13:30-17:00 |
| Place: | Tamagawa University Research Bldg B107 (see the map attached) |
| | 10 min walk from Tamagawa-Gakuen Station of Odakyu Line |
| Organizer | Toru Okuda & Toshikazu Oki, Applied Life Science Research Center, Tamagawa University Research Institute |
| Attendance fee: | 2,000 yen |
Program:
Topics "Innovative ideas in application of microorganisms"
13:30-13:40

Greeting

Toshikazu Oki, Tamagawa University Research Institute

13:35-14:15
Functions of N-BRC
Ken'ichiro Suzuki,

NITE Biological Resource Center, Director

14:15-14:55

Mixed Culture Fermentation of Vitamin C Intermediate

- Old, but innovative

-

Tatsuo Hoshino, Nippon Roche Research Center

, Department Head
14:55-15:40

Coffee break

 

1

5:40-16:20

Screening assays for microbial drugs using animal cell-lines

Hiroyuki Osada, RIKEN

, Department Head

16:

20-17:00

Potentials of fungi and business opportunities (tentative title

)

Cedric Pearce, MycoSynthetix CEO

17:00-17:05

Closing

Toru Okuda, Tamagawa University Research Institute

17:20-19:20

Mixer

Green Hills in Tamagawa Gakuen
P
articipants
were over
6
0 attendees from:
Government, National Institutions, and academia
Japan Bioindustry Association, Nishihara Environmental Sanitation Research Corp., Meijo University, Biological Resource Center (N-BRC), Institute of Scientific and Industrial Research (ISIR), RIKEN, University of Tokyo, Tamagawa University, Tohoku University, Toyama Prefectural University
Private sector
Ajinomoto Corp., Nissan Chemical Industries, HyphaLink Laboratories, Kyowa Hakko Co., Nimura Genetic Solutions Inc., Fujitsu Social Science Laboratory Ltd., Nippon Roche Research Center, Oji Paper Co., Meiji Seika Kaisha, Tanabe Seiyaku Co., Takada Chemical Industries, Akita Konno Co., Kubota Engineer Office, Asahi Kasei Corporation, Chugai Pharmaceutical Co., Fuji Photo Film Co., House Food Co., TOTO Ltd., Yamamouchi Pharmaceutical Co., Sankyo Co., Mitsubishi Pharma Corp., Fujisawa Pharmaceutical Co., Godo Shusei Co., Nimura Genetic Solutions Inc., HyphaLink Laboratories, Tanabe Seiyaku Co. Discovery Research Laboratory, Yokohama Bank Research Institute, Taiho Pharmaceutical Co., MycoSynthetix, Inc., Nippon Roche Research Center (NRRC), Hitachi Government & Public Corporation System Engineering, Sugen, Inc., Sankyo Chemical Co., Nissan Chemical Co., Nippon Shinyaku Co., Shikiieda Chemicals Co.
<![if !vml]>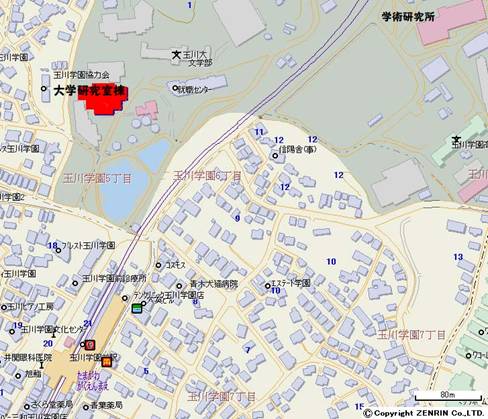 <![endif]>
---
---
Last update on 2002/06/24
Copyright © TorulopsisOktavianus