Cosmos Fair 2019
From Saturday, November 9 to Sunday, November 10, 2019, Tamagawa University held its annual Cosmos Fair. At this year's Cosmos Fair, the Center for English as a Lingua Franca (CELF) with the support of CELF's full-time teachers and CELF office staff provided a wide variety of educational lessons and cultural activities. Approximately 380 visitors from young children with their parent(s), to school students from elementary to high school levels, and adults attended the lessons and activities.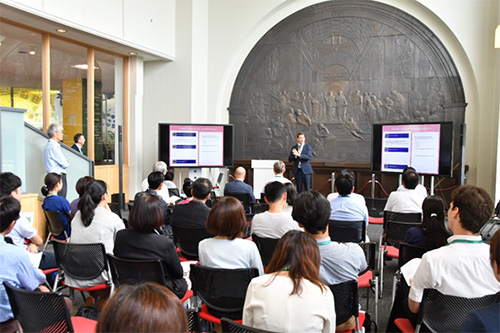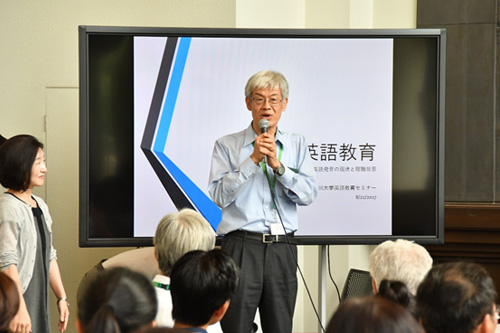 Images from some of the lessons follows.
Assistant Professor Dr Tomokazu Ishikawa opened on Saturday and Sunday with his presentation on "Introduction to ELF".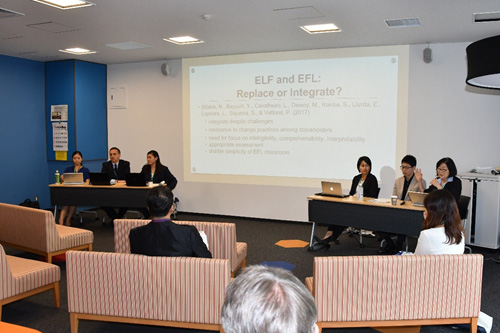 Associate Professor Tricia Okada led a "Theater Improv" lesson.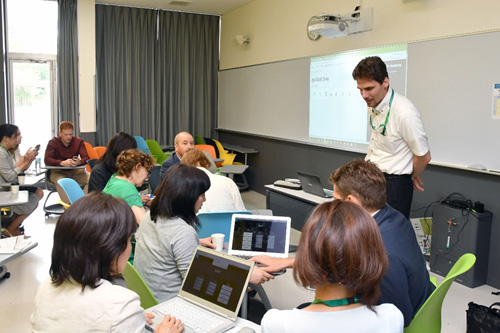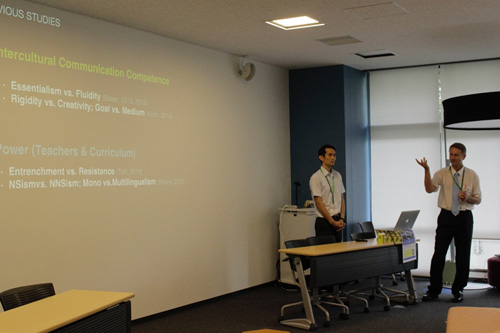 Assistant Professor Dr Satomi Kuroshima gave a lesson on "Intercultural Communications".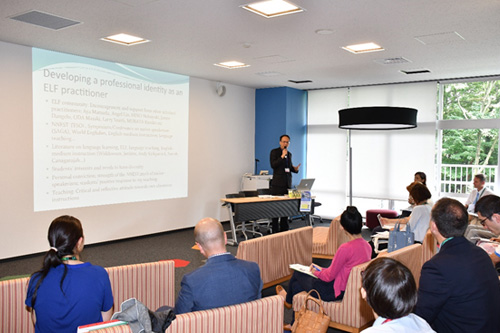 Assistant Professor Yuri Jody Yujobo taught her lesson on "Critical Learning and Project-based Learning (PBL)".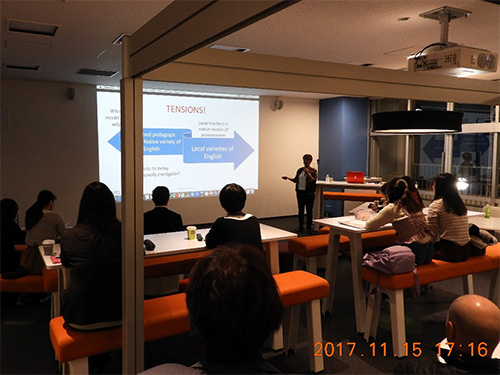 Associate Professor Brett Milliner gave his "Yoga in English" lesson.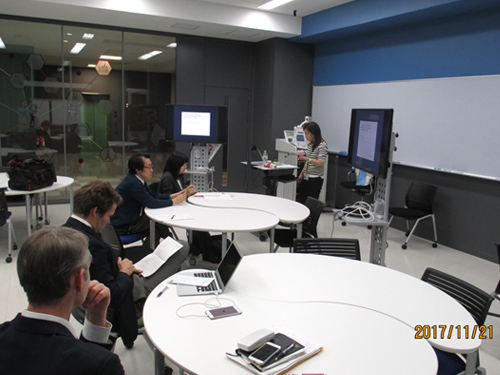 Associate Professor Paul McBride shared his lesson on "TV Advertisements (&ELF)".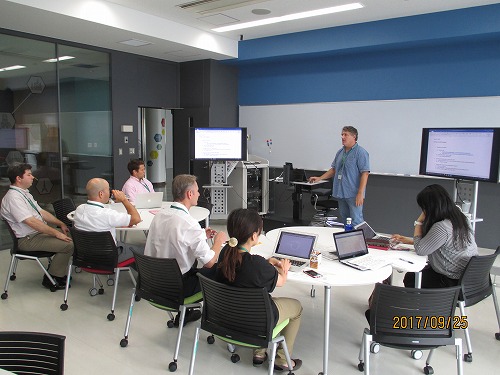 The Karaoke sessions on both Saturday and Sunday were popular with visitors of all ages and backgrounds joining in on the fun and some of the CELF teacher's family members gave a small music jam session too!