ELF photo news
2017.04.11 upload
New first-year students receiving CELF program guidance for the 2017 academic year.
2017.04.03 upload
Director of the CELF, Professor Oda, speaking at the 2017 Teacher Orientation Meeting.
2017.01.19 upload
A summer reading class for Tamagawa High School students conducted by the Center for English as a Lingua Franca.
2017.01.12 upload
ELF group lessons were conducted for visitors to the Center for English as a Lingua Franca during COSMOS 2016.
2017.01.05 upload
Dr. Christopher Hall from York St. John University giving a talk at the CELF.
2016.12.22 upload
Students participating in a Christmas karaoke event held in the ELF lounge.
2016.10.27 upload
The ELF Tutor Service in operation: tutors from various parts of the globe attending to the individual learning needs of students in the ELF program.
2016.10.20 upload
The opening of the "CELF Forum 2016: Reading and Writing in ELF" held in September at Tamagawa University.
2016.10.13 upload
An interactive presentation made during one of the parallel sessions at the CELF Forum 2016.
2016.10.06 upload
One of the plenary speakers making a presentation in the Active Learning Zone at the CELF Forum 2016.
2016.09.20 upload
Students are gathered at the CELF Tutor Zone to reserve private tutor sessions.
2016.09.13 upload
Tamagawa University students and visiting Evergreen students from the United States working together in the ELF classroom.
2016.09.06 upload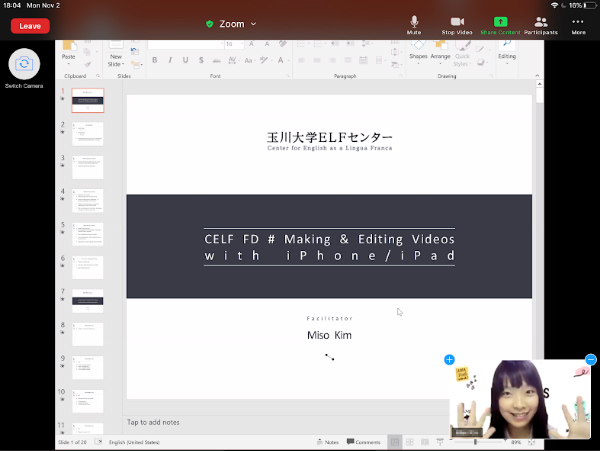 Students working independently and collaboratively in the Active Learning Zone of the ELF Study Hall 2015.
2016.08.18 upload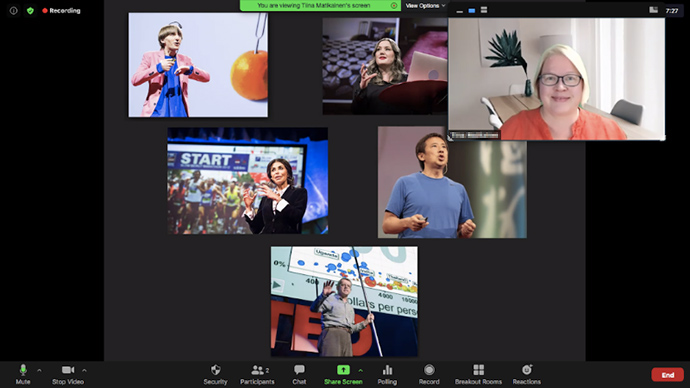 Color-coded movable chairs enable teachers and students to configure a variety of seating arrangements which help to promote interactive learning in the ELF classroom.